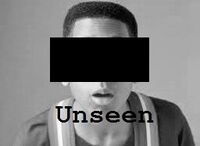 Darryl Winslow is the brother of Carl Winslow, Calvin Winslow, Walter Winslow and Frank Winslow and the son of Estelle Winslow and Samuel Winslow. Like Carl's other brothers Walter, Frank and Calvin not much is known about him. It was never said where he lives or whether or not he is married or not. If he was married he doesn't have any kids considering Richie is the only known nephew of Carl. He is mentioned only once in the very first episode where Carl says Darryl owes Carl for helping getting him into college.
Darryl was mentioned to live out of state in The Party, evident when Carl went the wrong way in trying to use a shortcut to get to his 40th birthday party and was cited by Highway Patrol.
Estelle Winslow (Mother)
Samuel Winslow (Father; deceased)
Carl Winslow (brother)
Walter Winslow (brother)
Frank Winslow (brother)
Calvin Winslow (brother)
Eddie Winslow (nephew)
Laura Winslow (niece)
Judy Winslow (niece)
Harriett Winslow (sister-in-law)
Rachel Crawford (sister-in-law)
Richie Crawford (nephew-in-law)
Ad blocker interference detected!
Wikia is a free-to-use site that makes money from advertising. We have a modified experience for viewers using ad blockers

Wikia is not accessible if you've made further modifications. Remove the custom ad blocker rule(s) and the page will load as expected.