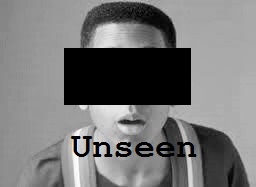 Calvin Winslow is the brother of Carl Winslow, Darryl Winslow, Frank Winslow and Walter Winslow and the son of Estelle Winslow and Samuel Winslow. Nothing much is known about Calvin such as where he lives or if he is married although Carl is possibly the only son out of Estelle and Samuels kids that is married, Carl is also the only child of theirs that has kids. He is mentioned in the very first episode The Mama Who Came To Dinner where Carl says he was gonna call Calvin along with Frank and try to convince one of them to let Estelle live with one of them.
In Rock Video, Calvin was mentioned to be an accountant for the Internal Revenue Service(IRS) and Harriette went to him for help to settle their taxes after being fed up with Carl's hard-headed nature. With his help, the Winslows were able to save over thousands of dollars in their taxes.
Calvin was briefly mentioned again in Father Time and Harriette suggested to Carl to go to him for help once more, but he refused.
Estelle Winslow (Mother)
Samuel Winslow (Father; deceased)
Carl Winslow (Brother)
Walter Winslow (Brother)
Frank Winslow (Brother)
Darryl Winslow (Brother)
Eddie Winslow (nephew)
Laura Winslow (niece)
Judy Winslow (niece)
Harriett Winslow (sister-in-law)
Rachel Crawford (sister-in-law)
Richie Crawford (nephew-in-law)
The Mama Who Came To Dinner
Rock Video
Ad blocker interference detected!
Wikia is a free-to-use site that makes money from advertising. We have a modified experience for viewers using ad blockers

Wikia is not accessible if you've made further modifications. Remove the custom ad blocker rule(s) and the page will load as expected.